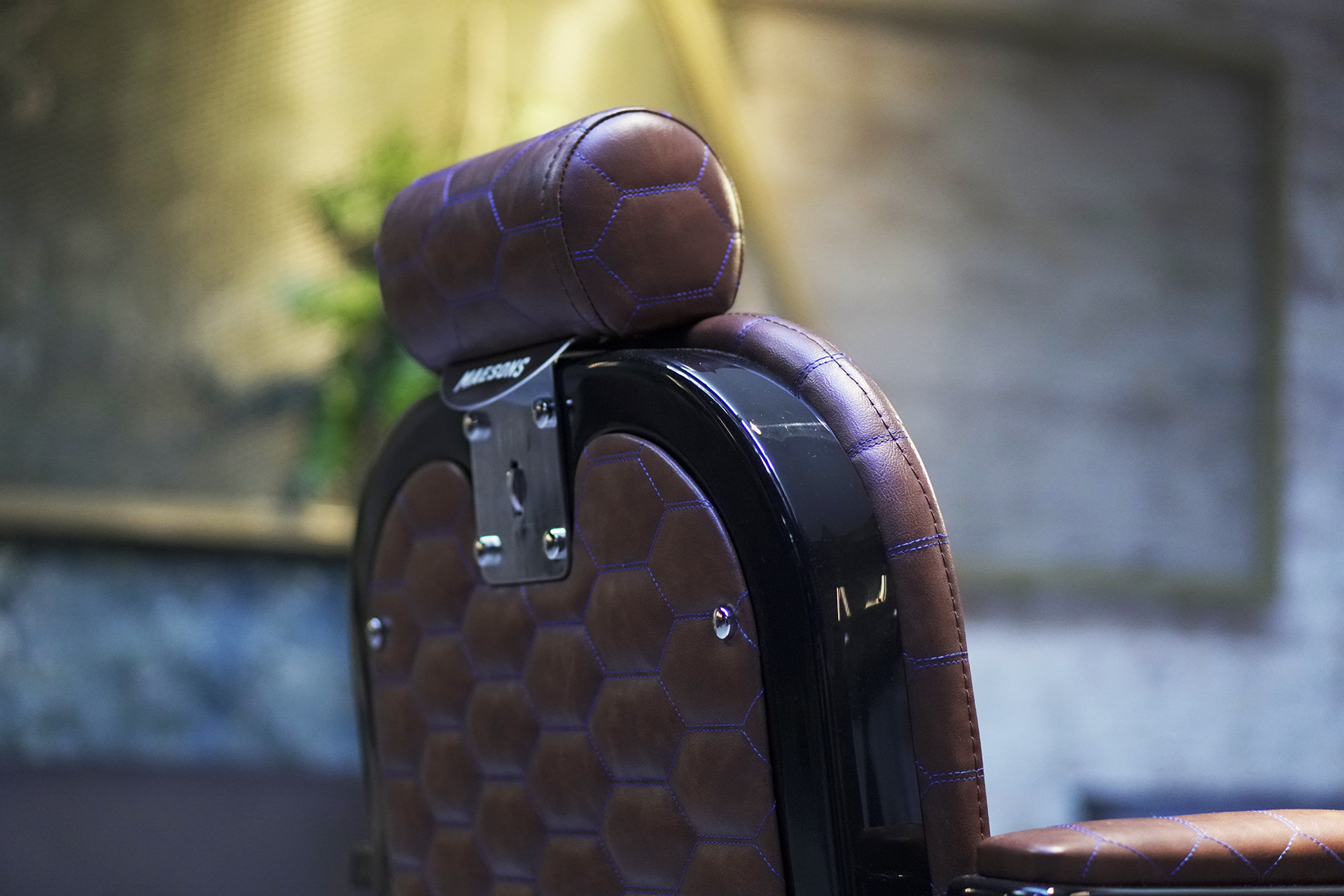 The Barber Experience
CUT IT. FADE IT. TRIM IT. SHAVE IT. WE FIX IT.
The Barber Experience
Within our Barber experience all our treatments are divided into 3 categories with prices starting from €32,-
All the categories offer an excellent quality of service. It's all about the years of experience at MAESONS our team members have, their knowledge and responsibility.
Our treatments include a (non alcoholic) complimentary drink.
1 March 2023: Update pricelist
Last update 1 March 2021

CUTS
CUT (40 MIN) – FROM €35,00
A full haircut with styling afterwards with a product of choice
SHAVES
SHAVE (40 MIN) – FROM € 32,00
A full beard trim or shave with a hot and cold towel, styling afterwards with a product of choice
COMBINATIONS
CUT & SHAVE (80 MIN) – FROM €65,00
A full haircut & a full beard trim or shave with a hot and cold towel, styling afterwards with a product of choice
LUXURY TREATMENTS
LUXURY SHAVE (80 MIN) – FROM €72,00
A full beard trim or shave with a hot steamer, 3 warm towels, 1 cold towel, styling afterwards with a product of choice & to top it off a head massage
LUXURY CUT (80 MIN) – FROM €79,00
A full haircut with styling afterwards with a product of choice. Before the haircut your hair will be washed and the barber will give you personal advice about your hair. The Luxury Cut suits when you want something totally different
LUXURY SHAVE & CUT (120 MIN) – FROM €150,00
A full haircut & a full beard trim or shave with a hot steamer, 3 warm towels, 1 cold towel, styling afterwards with a product of choice & to top it off a head massage