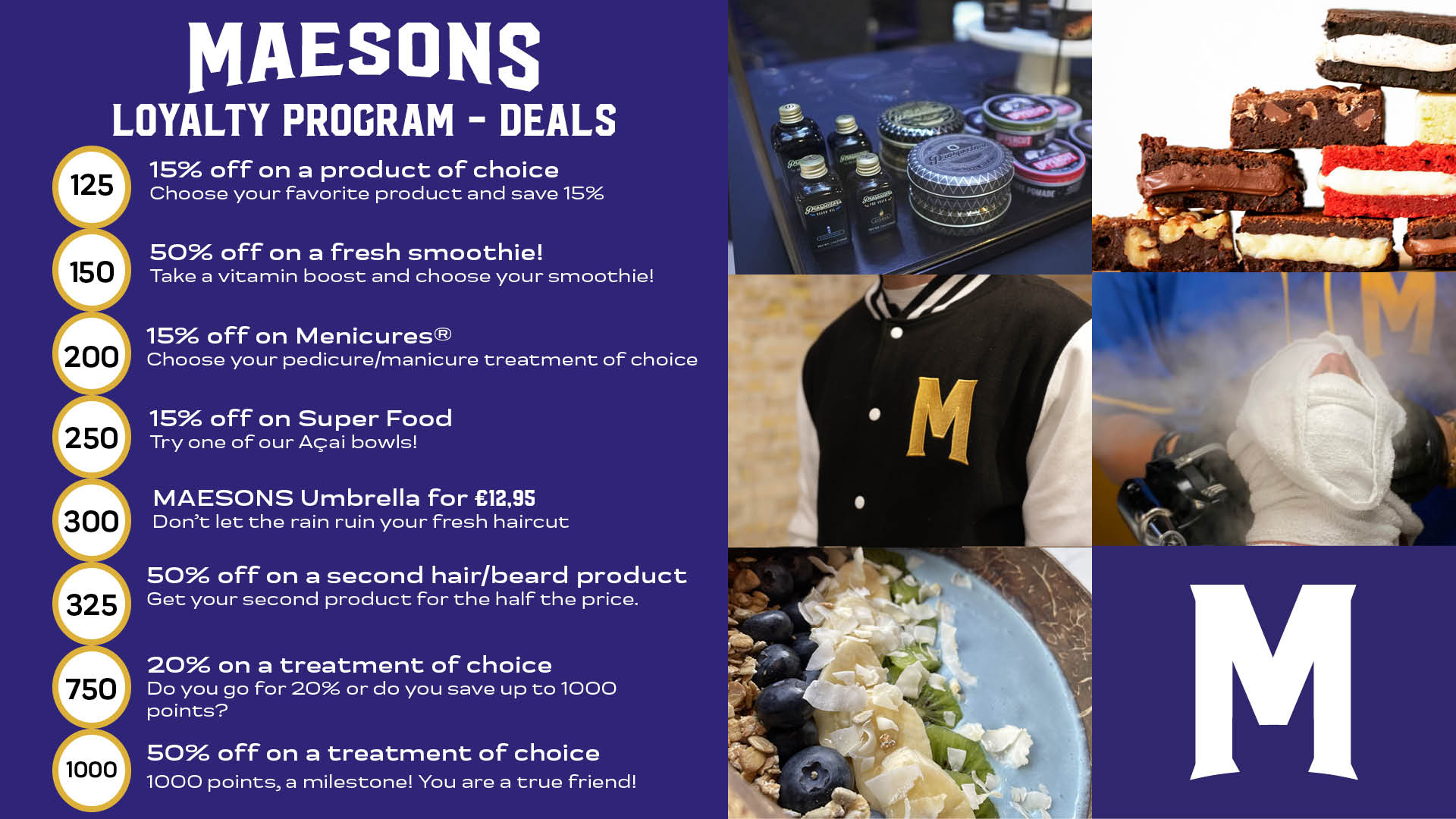 reward PROGRAM
SIGN UP TODAY AND GET REWARDED!
DEAR FRIEND OF MAESONS,
MAESONS is the place where you can relax, a place where you feel at home, and where you can be yourself. We want to offer you a complete men-experience. After a cut, shave, pedicure or manicure treatment, a drink and a snack we want you to feel completely relaxed, fresh and like a newborn man when you walk out the door.
To make your visit even more pleasant, we have started the MAESONS Loyalty-Reward Program. We want to give you something extra and let you know that we appreciate your friendship.
How does it work?
With every purchase you can collect points on your digital MAESONS card. The program is completely digital. The euros spent, determine the number of points that you will receive. You can then exchange these points, during your next appointment for exclusive offers and deals.
Benefits
Points with every purchase: €1 = 1 point
Welcome offer: 25 points for registration
Exclusive Offers and deals
Birthday present
Extra's MAESONS events
ARE YOU IN?
For more information and registration, please contact our floormanager Saskia. She will fix your registration!