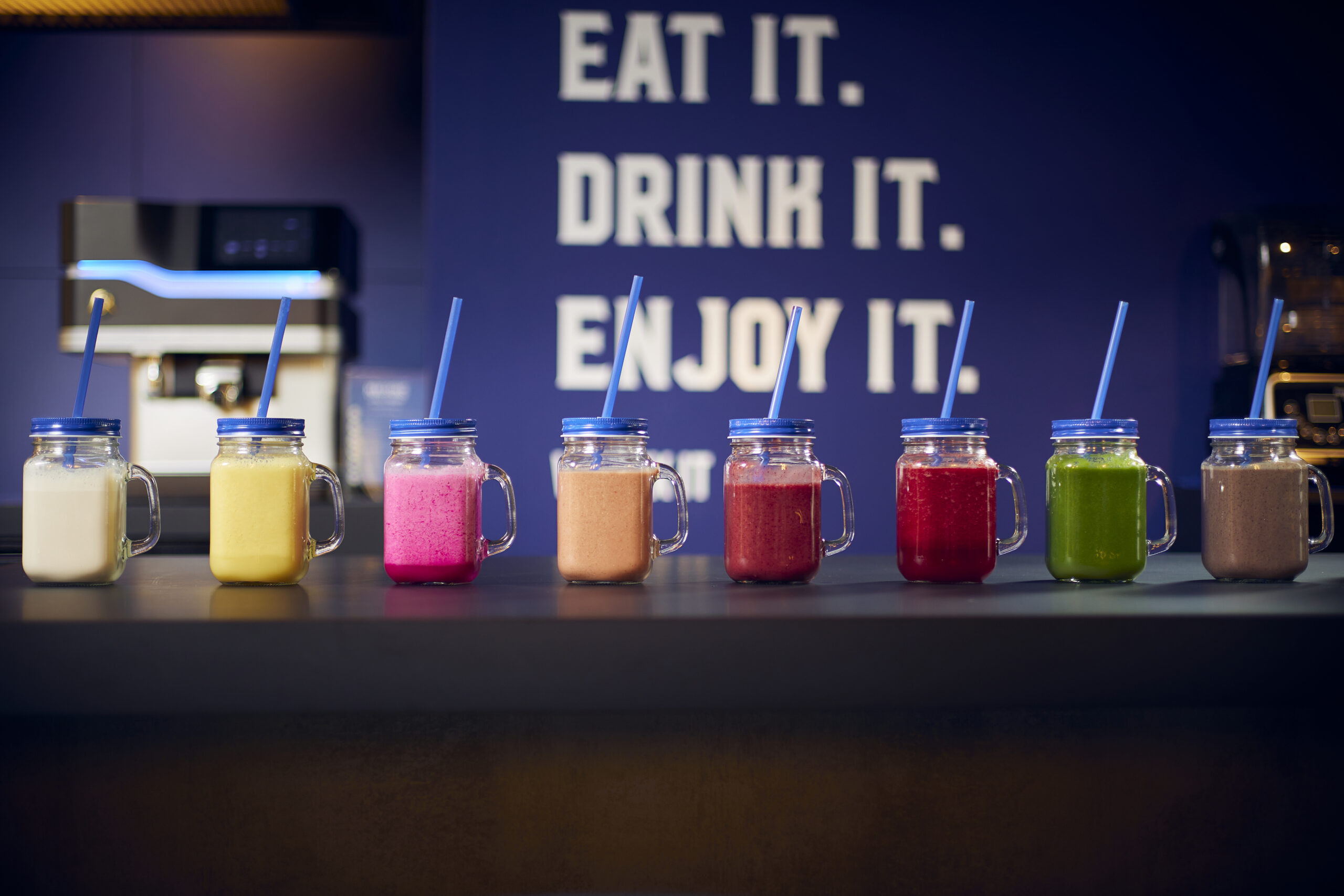 sportsbar
EAT IT. DRINK IT. ENJOY IT!
maesons super bowls & smoothies
choose one of our favourites or create your own!
Are you craving for a fresh healthy breakfast, lunch or afternoon snack?
Our menu has a wide variety in superfood bowls, acai bowls and smoothies.
The Acai berry has been praised for its healthy benefits. The berry contains antioxidants, omega 3 and 9 fats, vitamins and minerals. We make delicious smoothies and Acai fruit bowls with the Acai berry.
Our bowls and smoothies are organic, have no additives, 100% fruit & vegetables, GMO ( genetically modified organism) free, vegan and gluten free.
At MAESONS you also have the possibility to create your own bowl or smoothie.
So, see you soon in our Sportsbar!

Smoothies
Water base
Herbs and Greens 5.5
Mayan Raw Chocolate/Coffee 5.5
Olympia Lemon Cherry 5.5
Acai 5.5
Juice base
Hawaiian 6
Berry Bomb 6
Orange Clockwork 6
Milk (Almond or Coco)
Pitaya 6
Coco-Cashew 6
Acai 6
Mayan Raw Chocolate/Coffee (Ice coffee) 6
super bowls (maesons favourites)
Pitaya 10.5
Blue Ocean 10.5
Acai 10.5
Hawaiian 11.5
Mayan Raw Chocolate/Coffee 11.5
Create your own smoothie or bowl
We have more than 30 different sorts of toppings (fresh fruit, chocolate, seeds), granola and super powder.
Starting from 7.5